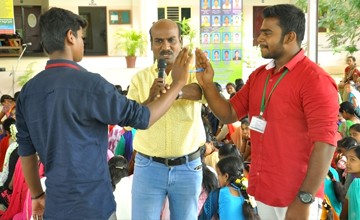 As someone has rightly quotes "Growth is never and event, it's a process". This is the basic theme on which the Training and Placement department of SICA College, Indore runs.
The Training and Placement Cell of our College creates a platform where students can showcase their talents which different companies seek to explore and utilise.
We provide guidance and all the assistance for the students in order to achieve their career goals. We emphasis on all-round development of the students, thereby equipping them to face life after College. The soft skills training provided to the students assist them in identifying and achieving their own personal potential.
We organize various career development programs like personality development program, communication skills program, group discussion practice, entrepreneurship development program, mock interview sessions, in plant training, conducting industry to institute convergence expert interaction sessions, public sector competitive exams training and industry internship programs.